Jacksonville
Motorcycle Accident Attorneys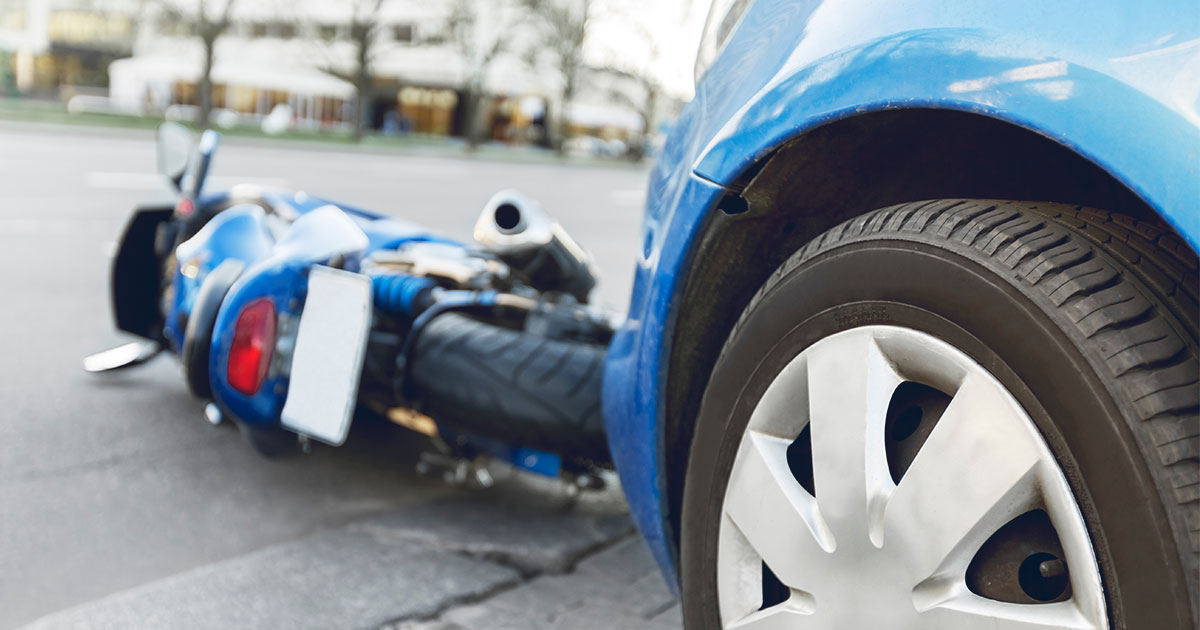 Motorcycle accidents lead to more personal injuries and deaths per accident than auto accidents. If you're engaged in an auto accident and you're on a motorcycle, you're 3 times more likely to be hurt and 14 times more likely to be killed. Helmet laws that are in place in most states are helping to reduce these numbers, yet motorcyclists are still at greater risk of injury or death than those in passenger cars.
The Jacksonville motorcycle accident attorneys at Harris Guidi Rosner, P.A. understand the dangers that riders and their passengers face on Jacksonville's highways and roads. If you've been involved in a motorcycle accident that was caused by a negligent person, contact our Florida law office for a free consultation.
In most fatal and injury accident claims involving motorbikes, riders face stereotypes as reckless people with death wishes, but we know that is not the case. Insurance providers play on this to assist in pinning the blame for the accident upon a rider. Realistically, it is drivers who take chances with others' lives on the road by not looking prior to changing lanes or turning, following too closely, and other reckless behaviors, who will be most oftentimes responsible.
It's always smart to take precautions while riding a motorbike. Put on a helmet and make your passengers do so, as well. Obey all traffic laws, particularly as it comes to passing, speeding, and following too close behind another vehicle. Street hazards pose a greater threat to smaller 2-wheel cars, therefore, be alert to cracks, bumps in the street, loose gravel, or other hazardous conditions which may cause you to lose control. If you or a loved one are injured or killed in a collision with a truck or car, we provide professional legal representation and advice in filing a wrongful death or personal injury lawsuit.
If you suffered road rash injuries, broken bones, or became fully or partially disabled due to a traumatic brain injury or severe spinal cord accident, our Jacksonville motorcycle accident attorney conducts a full investigation into the causes of this accident. He will review the case to determine any negligence and determine the extent of the injury and works with professionals in life care management in order to assure that you locate the clinical care and compensation needed and deserved to assist in easing your recovery during the years ahead.
If you or your loved one needs legal assistance following a motorcycle incident, contact Harris Guidi Rosner, P.A. The first consultation with a Jacksonville motorcycle accident lawyer is free and confidential. If we take on your case, we work on a contingency basis, meaning we only get paid if you receive a financial recovery. Within most cases, a lawsuit has to be filed prior to an expiration date, referred to as a statute of limitations. Contact a Florida motorcycle accident Attorney today so you don't waive your right to compensation because you waited too long.
Our Personal Injury Attorneys