Jacksonville
Pedestrian and Bicycle Accidents Attorneys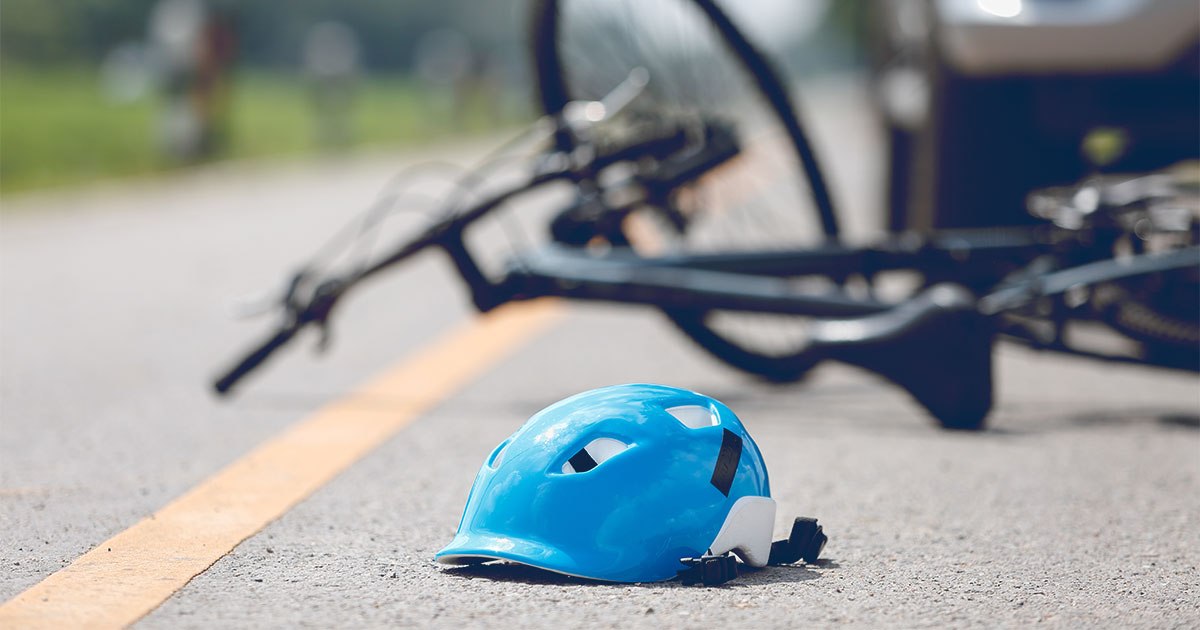 Although crossing a street is something everyone learns, it isn't something that should be taken for granted. Each year, many pedestrians are hurt. Pedestrian fatalities are second only to occupant fatalities in car accidents. If you're injured, you may be qualified for compensation for your injuries. Contact the experienced Jacksonville Pedestrian and Bicycle Accident attorneys at the Harris Guidi Rosner, P.A. for a confidential and free personal injury consultation.
The first consultation will be free, and if one of our Jacksonville pedestrian accident lawyers agrees to take on your case, our attorneys work on a contingency basis, meaning we are only paid for services if there's a financial recovery of funds. In most cases, a lawsuit has to be filed prior to an applicable expiration date, referred to as the statute of limitations. Call immediately to assure you don't waive your right to probable compensation because you waited too long to act.
What to do if you're involved in a pedestrian accident
Make certain to obtain every bit of the data possible concerning the accident. Secure all available evidence, figure out any names and gather information from witnesses, and obtain the insurance information and names of the involved driver. Witnesses are particularly vital to determine whose negligence led to the injuries. Generally, pedestrians will have the right of way. You'll be questioned to see if you used the proper care while crossing, utilized the correct crossing locations, and so on. You will want an experienced attorney on your side to fight for your rights.
Like pedestrian accidents, bicycle accidents result in mild to severe injuries every day. Young individuals are particularly vulnerable to being hurt in bike accidents. In fact, the highest percentage of bike incidents involved teens and younger adults under the age of 25.
If you or a loved one have been injured in a bicycle accident, these statistics might seem meaningless — as they have nothing to do with the pain your family is currently undergoing. But, these statistics might be meaningful from a legal perspective. Here are a few key things to know following a bike accident:
Bicyclists hit by cars are entitled to compensation for damages, as with auto accidents
Following the bike accident, a victim might have the ability to look for compensation through her or his uninsured motorist policy, homeowners' insurance, or the insurance policy of the driver who was at fault for the accident
As a younger person is severely injured in a bike accident, a fast settlement isn't recommended, as the settlement must involve a demand for every bit of the future expenses of the accident, and reimbursement for costs the family already spent
Our Jacksonville bike accident attorneys might have the ability to assist your family in accessing sources of instant monetary assistance as the claim is in progress. Our attorneys will take time to calculate the overall price of the accident. The kinds of costs compensated within a personal injury claim can involve:
Clinical expenses
Wages that were lost
Suffering and pain
Job retraining
Future medical needs
After a bike or pedestrian accident and before accepting the settlement agreement, consult one of our experienced Florida bicycle accident lawyers.
Our Personal Injury Attorneys