Jacksonville
Trucking Accidents Attorneys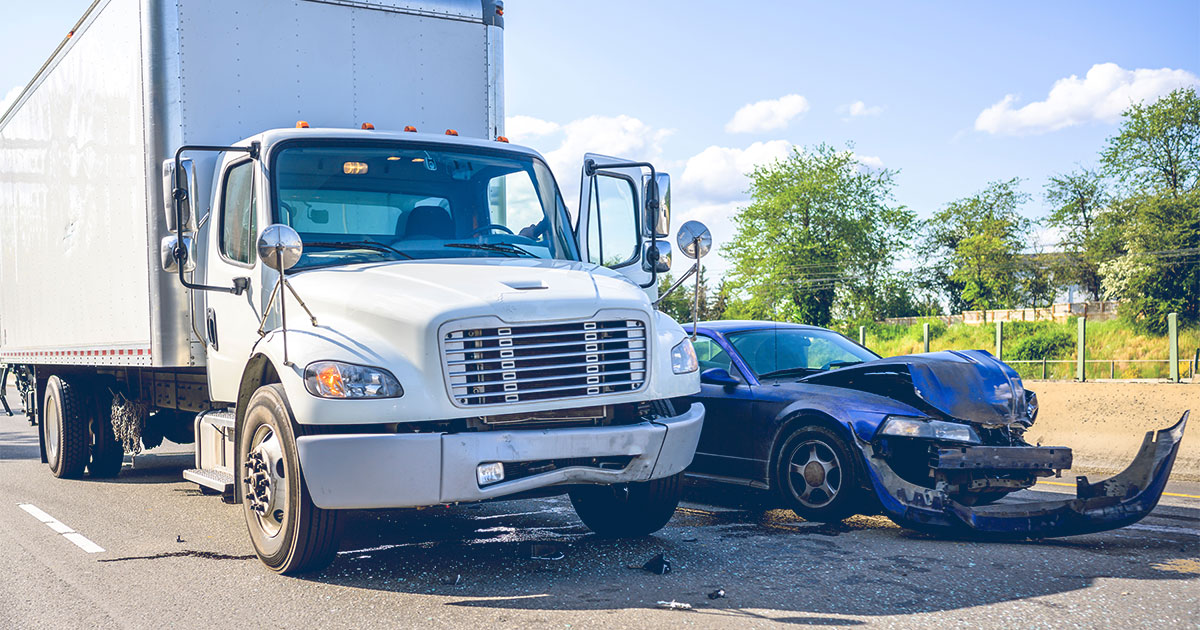 Tractor-trailer trucking accidents on American highways cause more than 115,000 injuries and 5,000 deaths each year. One commercial tractor-trailer could weigh up to seventy tons — and as a result, collisions between passenger cars and semi-trucks are likely to cause severe injury or fatality for passengers of the smaller car. At Harris Guidi Rosner, P.A., a Jacksonville personal injury firm, our Jacksonville truck accident attorneys diligently work to pursue compensation for truck accident victims and their families.
If you're involved in a truck accident with a commercial truck on the freeway or out of state, immediately call our Jacksonville trucking accident attorneys. Injury claims that result from eighteen-wheeler trucking accidents introduce special challenges which need to be immediately addressed.
If the accident investigator doesn't arrive at the scene rapidly, critical evidence might vanish.
An injured individual is likely to suffer spinal cord damage or brain injury that results in paralysis, permanent brain damage, or severe pain, and requires a lifetime of clinical care.
Many Insurance Policies Might Cover a Victim's Injuries, yet they First Must be Identified
Our Jacksonville truck accident attorneys are ready to meet these challenges. While helping a client that has been disabled or injured in a commercial truck accident, the lawyer works with accident experts and re-constructionists on federal and state trucking rules to identify causes that led to the eighteen-wheeler trucking accident. He can discover insurance policies that cover the client's injuries. The truck accident lawyer works with economic, medical, and life care professionals to set up the complete extent of a client's losses.
Causes of Truck Accidents
Reports have proven that tired drivers are the main cause of trucking accidents. In addition to fatigued drivers, poor driver training, unsecured loads, as well as improper maintenance can also cause tractor-trailer wrecks, involving jackknife accidents, crashed caused by brake failure, and under-ride accidents. Drunk driving also leads to trucking accidents.
Distracted and aggressive driving is a common reason for trucking accidents. Texting when driving is illegal within Florida and the law will cover commercial drivers. Federal Motor Carrier Safety Administration will be considering a newer regulation that bans every semi-truck driver from texting when driving. This type of regulation will apply around the whole United States.
Our Jacksonville truck accident attorneys understand what they're looking for and what experts to contact while deciding the cause of the eighteen-wheeler accident. He has in-depth knowledge of federal and Florida commercial trucking rules which apply to the transportation field and has successfully dealt with several trucking accident claims that include the ones involved in wrongful death.
Talk About Truck Accident Claim with Truck Accident Attorney
If somebody you know was severely injured in an eighteen-wheeler trucking accident, be certain that you act as if the proof is fresh, and prior to any applicable deadlines. If you'd like to speak about a probable case with one of our lawyers,
contact our office
to book a confidential and free consultation. Our attorneys will quickly respond to your inquiry.
Our Personal Injury Attorneys