Jacksonville
Brain Injury Attorneys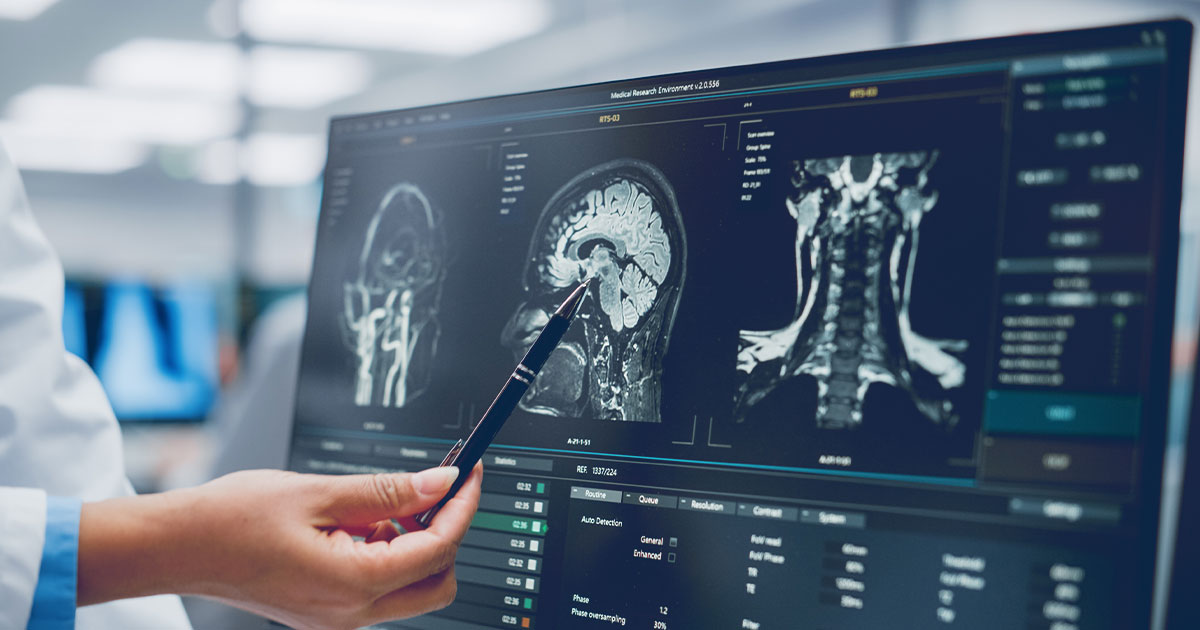 TBI, or traumatic brain injury, happens when your brain becomes injured due to a sudden trauma or force. Your brain could be driven inside the skull by a blow (like in an auto accident), by a shaking force, or "whiplash." In either instance, your brain could suffer swelling and bruising, and in a few brain damage cases, this impact is sufficient enough to rip blood vessels inside your brain, leading to intracranial bleeding.
The Jacksonville brain injury attorneys at Harris Guidi Rosner can help you determine if the brain injury you or a loved one has suffered to determine if you have a claim. Call us right away.
What's the loss as an individual suffers from a brain injury?
A few traumatic brain injuries will heal and lead to little permanent effect. However, the ones suffering permanent brain damage from a traumatic brain injury, experience a huge array of disabilities, involving these:
Impaired communication skills
Mood swings
Personality changes
Learning disabilities
Cognitive problems
Memory loss
Blindness
Seizures
Paralysis
TBI could have a harsh effect on the quality of life, involving the inability to work, the inability to interact socially as well as in the family, and a loss of regular body skills. Severe brain damage might mean a patient needs to spend a lifetime dependent upon nursing care. Our skilled Jacksonville brain damage attorneys have the resources and background to assist in ensuring you in obtaining the financial compensation and support needed to move forward with your life.
Anybody who's received a blow to their head or a whiplash-like injury must see a physician to determine if brain damage took place. In most instances, symptoms of TBI might be slight, yet without treatment, an injury could become worse. The symptoms might be delayed for several hours until the swelling inside the brain reaches a point that crucially affects a victim. In other instances, symptoms will be obvious—loss of balance, vision problems, pain, blackout, or coma.
Closed Head and Penetrating Injuries
If a trauma results from a skull fracture, this trauma will be considered a penetrating head injury. Closed head injuries, such as concussions are harder to diagnose. It could happen from an impact or blow, as in a car accident, fall, assault, or from shaking or whiplash, which includes "shaken baby syndrome." Within any case of a closed-head TBI, it's important that you study the symptoms which follow the accident to diagnose a condition.
Call a Brain Damage Claims Lawyer to Discuss the Litigation Process
If a loved one has suffered a severe or mild brain injury, it's vital to see to it that you recover the maximum compensation to get the needed care. Our firm serves clients throughout Florida. We respond quickly to all inquiries. Email or call our firm to book your confidential and free consultation, to discuss your claim with one of our lawyers.
More than 10,000 individuals in America suffer from spinal cord injuries every year; as a result, they live with quadriplegia, paraplegia, disabling paralysis, or additional nerve damage. This loss of mobility has a far-reaching impact on an individual's life. If you or a loved one has suffered a back or spinal cord injury and now suffers from a disability, it's vital to obtain solid legal advice from a Jacksonville spinal cord injury lawyer prior to accepting an insurance settlement, in order for you to recover optimal compensation for your losses. Our experienced attorneys offer a free and confidential spinal cord injury consultation.
We have extended expertise within similar cases, and our lawyers will make sure that the matter will be dealt with using extreme care. You can concentrate on your treatments and healing, and let us carry the burden of dealing with insurance companies, and dealing with negligence of others that may have led to the terrible injury. Let us fight for your rights!
Types of Spinal Cord Injuries
There are 2 kinds of back and spine injury, incomplete and complete.
Complete injuries include those in which victims have no voluntary motor movements or sensation in either side of their body under the level of an injury.
If a victim has partial movement or a slight feeling, it's referred to as an incomplete injury.
Car accidents are the top cause of all spinal cord injuries, after violent attacks, sports injuries, and falls. Infants might have spinal cord damage from too much shaking, or even from birth. There is currently no cure for such injuries, yet research continues to increase understanding and develop better treatments. Our Jacksonville spinal cord injury lawyers will work to obtain appropriate damages for our clients that have been affected by complete or incomplete injuries. We will work hard to ensure that you get the settlement that will help you be able to continue treatments. Neck injuries lead to paralysis of every limb, whereas a thoracic injury leads to paralysis just in the legs. Either region has variations within the quantity of dysfunction, depending upon the seriousness of the injury. The incomplete cervical injury could leave a patient with slight hand usage, whereas the complete injury at C-4 could require a patient to be dependent upon a ventilator. The thoracic injuries could leave your arms functional, yet interfere with sexual function, bladder and bowel control, and walking. Additional functions which could be affected include pain levels, body temperature, and blood pressure. Spinal cord injuries typically involve swelling of your spinal cord affecting the entire body. Treatment currently consists of stabilizing all broken vertebrae, sustaining a patient, avoiding movement in the injured region, and decreasing swelling. If you'd like to speak about your personal injury case for a spinal cord injury with one of our attorneys, contact our Jacksonville spinal cord injury law firm to book your free and confidential visitation to assess your case. One of our experienced Jacksonville spinal cord injury lawyers will rapidly respond to the inquiry.
Our Personal Injury Attorneys