We take great pride in our reputation and reviews at Harris Guidi Rosner. Please browse through our collection of wonderful reviews from our valued clients.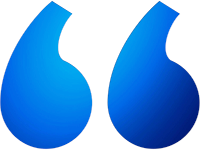 Mr. Guidi exemplifies the diligence, expertise and counseling that is necessitated by the most complex of litigations. The manner in which he approaches both complicated and sensitive issues in litigation are a model to be followed by all attorneys.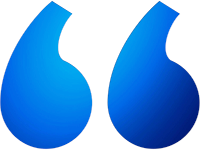 Robert Harris is one of the most professional and knowledgeable attorneys I have ever had the pleasure to deal with. His caring and compassionate approach to evaluating his clients' position for both personal and business legal matters, then rendering his advice and counsel, is one of his many attributes that sets him apart from his peers. I highly recommend Robert Harris to anyone seeking legal advice and representation on both personal or business issues.
-James A.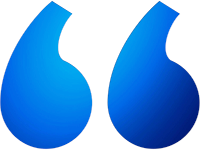 Alan was great. Honest, upfront. He was always available and completely honest. He is very knowledgeable, he made a stressful situation tolerable. Hopefully we will never need his services again, but would not hesitate to recommend him.
-Pam A.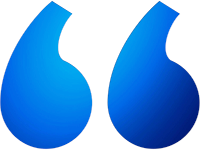 Chase is a rising star, and I am confident he will continue to become an ever-more prominent name in Jacksonville's legal community. I previously worked against Chase when he was an Assistant State Attorney. Persuasive, professional and considerate, I am confident that these qualities enable Chase to serve prospective clients superbly in private practice. It is my pleasure to endorse this attorney.
-Seth S.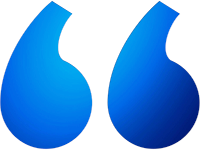 I am very happy that I found Mr. Timothy Miller to represent my case. He is professional, courteous, and dependable. He was easy to contact, always followed up with me promptly, and was able to get the charges dropped. I hope that I will never need to hire another lawyer, but if I do, I will definitely call Mr. Miller to represent me again.
-Kenny W.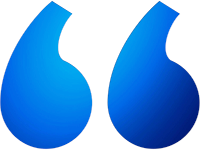 I was injured at work and was referred to Attorney Kendall Mills by a friend. Best decision I ever made. She is warm, welcoming, honest, thorough, knowledgeable, very professional and relatable. She responded quickly every time I reached out to her no matter what day or time it was. I appreciate all her hard work and dedication in my case, as well as her Assistant Karen Rice. I would definitely recommend Ms. Mills and this law firm for your legal needs.
-Jay B.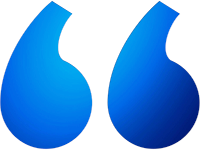 Jerry is one of the hardest working attorneys I know. He is dedicated to each and every case. He puts his clients' needs before his own. I would unequivocally recommend him to assist with Social Security Disability Cases.
-Kendall M.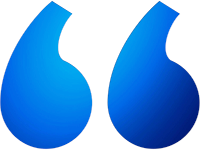 Christopher White and Stephanie Roenisch were there for me every step of the way. Mr. White was professional; comforting; and his courtroom demeanor was stellar.
-Jennifer T.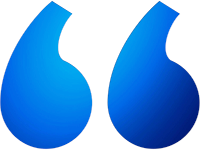 Mr. Wilson has handled many family law matters, criminal and DUI cases for myself and my family. He is always very knowledgeable about each situation and has always made himself available to us at any time. I have always recommended him to family and friends and will continue to do so. Very happy with his services. You can't go wrong if you choose Chris Wilson!
-Craig R.
While sitting at a traffic light, I had the misfortune of someone not paying attention as they rammed into the back of my vehicle. Having previous experience with the law firm of Harris Guidi and Rosner PA, I was put in the hands of Pete Shutters, Personal Injury Attorney, to handle my case. Not only was Pete extremely knowledgeable in his experience on both sides of litigation, he also was very responsive and communicated with me throughout the process. Due to his hard work and perseverance, he was able to get me a favorable settlement. I would highly recommend Pete at Harris Guidi Rosner PA.
Scott Folstein
August 5, 2022.
Tim Miller represented me recently and did a superb job. He was communicative, efficient, and prompt. As well as explaining everything very clearly. Tim has a command of his facts and used his legal expertise on all aspects of my legal case. I would recommend Tim highly to anyone needing legal help in his area of specialty.
Mr. Culpepper is outstanding!! With not going into specifics on my case, Mr. Culpepper was diligent in working my case and was able to have it dismissed!!! My family and I are grateful for mr. Culpepper and his firm. Would recommend them to everyone!!!!! Definitely a A+ @ Harris Guidi, PA
Louis Marrotte
March 22, 2022.
Kendall mills was awesome I couldn't ask for a better person to handle my case got fast result! I was an is very please with her work! Excited to have my blessing just in time for Christmas! Kendall mill don't sleep on her She gets the job done ..
Karen Fishburne
December 16, 2021.
Finally, a Legal firm that actually seems to want to help the average person. My 81 year old mother needed legal help and Harris Guidi Rosner, P.A. sent a letter stating they may be representing my mother. Within days, action was initiated, and my mother was made whole within a month. Upon thanking Chase, the lawyer I spoke with, I asked where can I send the check for his services. Chase was very kind and sincere, and said no payment was necessary, As it was a minimal effort just to send a letter. My mother received a 20K check for this minimal effort! Lawyers who truly seem to want to help the average person, and not charge any fees if possible. The world has changed! And for the better. Thanks again Chase. All my friends now know where to get competent legal help from. Harris Guidi Rosner, P.A. Tim Kehoe
Tim Kehoe
November 1, 2021.
Attorney Kendall Mills handled my case with such professionalism, and she was great in communicating how workers' compensation works from start to finish. I would highly recommend her for knowledge/expertise on the subject of worker's compensation. She did a awesome job on my case.
carter rice
October 30, 2021.
Highly satisfied with working with Timothy Miller from Harris Guidi Rosner. He was a great attorney and showed a lot of perseverance while working my case. He was great at communicating with me as well as helpful and professional. I definitely recommend him for an attorney!
Amanda Lewicki
October 27, 2021.
---
---
Have something you'd like us to know? We love to receive feedback.