Heart Attacks and Workers' Compensation
Often we are contacted at Harris Guidi Rosner, PA about heart attacks that occur at work, or due to activities that originate at work, and if workers' compensation benefits will apply.  This discussion applies to all employees other than Firefighters, Police and Correctional Officers regarding heart attacks and the application of Florida workers' compensation benefits.
When we discuss with a client if we can assist with a work-related heart attack claim, it is first essential that we know if you had a preexisting heart condition.  We need to discuss this with you because if you had a preexisting heart condition, the Carrier (the workers' compensation insurance company) will only provide benefits if you had been subjected to an unusual strain not routine to the type of work you were accustomed to performing before the heart attack happened.
If you had no pre-existing heart-related condition, your heart attack (or other cardiovascular failures) should be accepted by an insurance Carrier if it was caused by any amount of exertion, even if the exertion was routine and associated with some degree of stress [see the case Zundell v. Dade County School Board, 636 So.2d 8 (Fla. 1994)].  Understanding what the Carrier and ultimately the Courts determine to be "routine work" is not easy.  In several Florida cases, the Court determined that routine work applies to the job or the position, not the employee.  Therefore, if you have just started your job and it is your first day or first week, according to the case law, being a new employee will not make your job any less routine.  According to Skinner v. First Florida Building Corporation, 490 So.2d 1367 (Fla. 1st DCA 1986), even if an employee is not personally accustomed to or used to doing the position or work, if the activity was routine to the work and routine to the job, a resulting heart attack would not be compensable and a Carrier would not owe benefits.  What this means is basically, if the job occasionally requires heavy work, then the heavy work is routine.  And this is true even if you personally rarely ever did such work before.  To evaluate your heart attack and if benefits are due and owing to workers' compensation, your job duties are looked at, not those of your co-workers.
This is all keeping in mind that your heart attack must not be pure because of a simple disease of life for a workers' compensation Carrier to owe you benefits.
Heart attack investigations and cases are complicated by Florida Workers' Compensation.  If we can assist you with this process and answer your questions, contact us at Harris Guidi Rosner, PA at (904) 777-7777 for email us at mills@harrisguidi.com for a free consultation.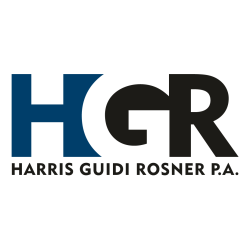 Latest posts by Harris Guidi Rosner
(see all)