When in trouble with the law, laying low won't do you any favors. While it is important to refrain from exacerbating the circumstances, knowing when to enlist the help of a criminal defense attorney can help you navigate an investigation or arrest. If you find yourself in either of the circumstances listed below, it might be time to call an attorney.
Unless you are a witness to the event, it is usually best to consult with a lawyer before speaking with a law enforcement officer. One slip of the tongue and you could quickly shift status from witness to prime suspect, especially in the hands of an experienced officer. 
If the police are insisting on a statement, request that you schedule an appointment. Then, immediately contact your criminal defense attorney to discuss the events and how you might be involved. You must collaborate with the right lawyer to avoid suspicions or misplaced allegations. 
If you are detained by the police or placed under arrest, you will need to contact a criminal lawyer regardless of the circumstances. Upon the arrest, it is usually best to have an attorney present before speaking with law enforcement. 
How a Criminal Lawyer Can Help You
A reliable criminal defense lawyer can help you assess your case, and often times avoid severe penalties or prison time. Best case scenario, they will even prevent charges from being filed against you. 
You will be better equipped with a lawyer to understand your rights and learn to anticipate police questions during your interview. If you are arrested with a bond that you are unable to pay, a lawyer can file a motion to have your bond reduced. 
If your case goes to trial, a lawyer can pinpoint weaknesses and deficiencies in the prosecution and identify inadmissible evidence.
Conclusion
If you're placed under arrest, it can be tempting to declare your innocence in front of as many law enforcement officers as possible. However, this won't always work to your advantage—it will likely work against you.
At Harris Guidi Rosner P.A., you can rest assured that we can handle anything from minor misdemeanors to major and violent crimes. Our criminal law specialties include DMV hearings, drug charges, sex crimes, DUIs, state and federal court cases, and traffic tickets.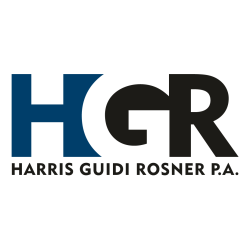 Latest posts by Harris Guidi Rosner
(see all)