When you find yourself in a legal bind, you want to make sure you are obtaining the best representation. You don't want to put your faith in an attorney who promises excellent results but will not deliver. Sometimes, the best solutions are from people closer to home; instead of hiring a lawyer from out-of-state, consider hiring someone local. Here are some reasons why a local lawyer makes sense.
They know the right people
Local lawyers have the advantage of knowing your context. They can fit the pieces of your case together, even during your initial conferences. If you get a traffic ticket, there is a chance your lawyer would know the person who wrote the citation. From patrol officers to judges, they would be familiar with people from the legal system and have an insider's look.
They know which arguments win cases
Since they are familiar with people in the local courts, they would have handled similar cases in the past. If they know the people involved in your trial, they would know which arguments are more persuasive. Knowing the courtroom and its members enable them to prepare a better defense for you.
They know the practices in local courts
All courts have specific rules. Non-local attorneys run the risk of offending a judge because they do not know the rules or customary practices. Even if they are seasoned, there is always something that  non-local attorneys could overlook. From simple customs like when and where to stand to procedural norms like who should appear at a hearing, local attorneys will have the advantage.
They are well-known in the community
lawyers  strive for a positive reputation. A local attorney will take time to maintain a good reputation since they are working in their "home court." Their performance in court will affect local courts' impression of them and might even land or cost them referrals. 
As such, they are likely to come up with thorough strategies to advance your case, something that  non-local attorneys will not necessarily prioritize. 
They are easier to contact, especially if you are local 
Local attorneys are more accessible. If you get someone from outside the area whose office is 50 miles away, they might not always be available for consultations. If you have a local attorney, they will find it easier to make court appearances for your cases. Being based locally means a shorter travel time for them, which means more time to prepare and less stress.
Conclusion
Having a local attorney will help you prepare for your case better.  You are in a better position hiring an attorney who knows the context where the case will unfold. 
At Harris Guidi Rosner, P.A., we strive to achieve the best outcome for your case. We are lawyers in Jacksonville, FL, and have more than 30 years of litigation experience, particularly in personal injury law, family law, criminal law, workers' compensation, social security disability, and civil law. Get in touch with us today for more information.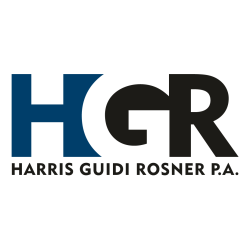 Latest posts by Harris Guidi Rosner
(see all)