Social Security Disability Hearing – How to Win
You have been through months of waiting and multiple appeals. Now you have finally received the letter in the mail from the Social Security Administration.  In the letter, you learn the date for your Social Security Disability hearing.  At the hearing, an Administrative Law Judge (ALJ) will review the medical evidence and hear your Social Security appeal.
After the initial excitement wears off, you start to stress about what you need to be doing to best prepare for that hearing date.
Social Security Disability Hearing – You Need a Lawyer
One of the first things I would suggest you do is call a SSDI lawyer. I don't say that because I am one, but because of the value of the legal advice. A Jacksonville Social Security lawyer can review the documents in your case, including:
Your social security application
Request for reconsideration documents
Request for a Hearing documents
Your medical records
An experienced Social Security attorney will know what to look for and what extra information might need to be presented.  They are familiar with the process and know what to look for, and what are the common causes for denial of benefits.
Sometimes, the Social Security Administration will even ask you if you have spoken with a lawyer, and if not, suggest you speak with one.
Get Medical Records in Order
Additionally, if you've dealt with the Social Security Administration at all, you know they are largely focused on your medical records. A major component of your case is having physicians who support your claims and can show the ALJ that your complaints of pain and inability to work are not exaggerated, true, and based in medicine. Therefore, building the medical portion of your case is crucial.
If you do not have a doctor currently due to financial concerns, you should reach out to one of the agencies in the area:
The UF Health City Contract Program is for those that have no insurance or are unable to consistently treat with a physician. This program allows low-income Duval County residents who quality, to see physicians at certain UF Health locations for a low cost.
Witness Statements
Another thing I would recommend is asking for witness statements. It is a good idea to contact
Prior coworkers,
Physicians or family members,
And anyone who has seen you suffer.
Your attorney can give you tips for gathers the statements. Some judges will review these witness statements and some do not. There is no guarantee that it will help. Even still, additional positive evidence never hurt anyone!
Day of the Hearing
On the day of your Social Security Disability hearing, make sure that you dress for success.  Show the Judge that you take the hearing seriously.
Bring all your records, statements, and letters with you to the hearing. Your attorney should give you a list of items to bring.  Double check that list and make sure you have everything.
Finally, I would suggest you make careful note of the hearing date and location. Make sure you know where the hearing is, and be sure to arrive early on that date, with plenty of time for traffic. The last thing you want is for the ALJ to be waiting on you – or worse, deny your case because you are not there to discuss it!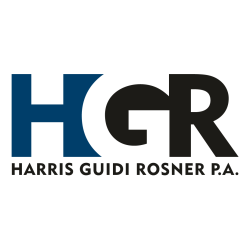 Latest posts by Harris Guidi Rosner
(see all)