Any employee who has worked long enough in a company covered by Social Security and pays their contributions for Social Security can apply for the Social Security Disability Insurance (SSDI) program of the Social Security Administration (SSA). The SSDI program was created to assist people with disabilities. If you are an employee who can no longer work due to an impairment or significant illness, the SSDI will provide you with monthly benefits as a form of assistance. How much you get, in addition to any other compensation, will depend on your past earnings before becoming disabled. 
The Truth About the SSDI Program Application
Getting into the SSDI program means that you can secure a monthly source of income if ever something unfortunate happens to you. However, if you find yourself needing to apply for the program, here is the truth you need to know: Only around 35 percent of people who apply for the program get approved. If you want your application to be part of that 35 percent, this article will tell you the essential things you need to know before applying.
How to Secure Approval
Step 1: Before applying for the SSDI program, you need to review its basics first. 
Understand everything about the program you are applying for. That includes knowing who is eligible for the program and the types of benefits you will get. Ensure that you understand the whole process and that you have completed all the documents and requirements. 
Step 2: Make sure that your application documents are complete.
Before submitting your application, double-check if you have filled out all the information needed. Make sure the form does not lack any details. Some of the crucial must-haves in your documents are the following:
Documents that prove your identity

Medical records to prove your disability

Pharmaceutical records to show the drugs that you currently or have recently taken

Documents to show your work history
You also need to have a copy of the following supporting documents:
Financial information to demonstrate your financial needs

Documentation from your physician about your disability

Documentation from your work employer or co-worker
To check the complete list of requirements, contact your local SSA office.
Step 3: Submit everything for review and wait for the result.
Usually, the local SSA office is in charge of reviewing your requirements, while the Disability Determination Services office will evaluate your medical documents. 
What to Do If Your SSDI Claim Gets Denied
We highly recommend contacting a lawyer at Harris Guidi Rosner, P.A. Their knowledge and experience will assist you in moving forward with your disability claim. 
Conclusion
When applying for Social Security Disability, the lawyers at Harris Guidi Rosner, P.A. have the experience and knowledge to help you in your time of need. 
If you need help with legal expertise, whether for Social Security Disability or workers' compensation, know that you can always count on Harris Guidi Rosner P.A.'s unquestioned ethics and commitment. Our law firm is dedicated to helping people in Jacksonville face their cases confidently. Contact us today to schedule a free consultation.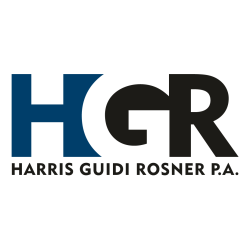 Latest posts by Harris Guidi Rosner
(see all)