There are dozens of legal issues that might require the help of an attorney. Whether to combat a wrongful termination, start a business, or evaluate a claim against you, having a lawyer can level the playing field. However, some individuals will opt to handle a claim themselves. It can be challenging in severe injury cases to determine whether an attorney will work to your advantage. Here are four scenarios that can guide your decision.
Scenario 1 – You are Suffering from a Grave Injury or Permanent Disability
Critical injuries and illnesses will always demand the assistance of a lawyer. Where lifelong financial stress and physical impact are on the line, you should leave no room for chance. At the very least, a personal injury lawyer can guide your decision regarding long-term care and financial solutions. 
Scenario 2 – Who is at Fault is Unclear
When in an accident, it can be challenging to determine who is at fault—especially if you are too caught up in noting damages. Chances are, the opposite party's insurance company will blame you to avoid liability. The appropriate lawyer can protect your rights against counterclaims and cross-claims. 
Scenario 3 – Multiple Parties are Involved
If an accident involves multiple parties, the circumstances grow even more convoluted. The right attorney will have experience managing several insurance companies at once and can help you avoid footing the bill. 
If a third party is at fault for your injury, a lawyer will ensure that you receive the compensation you deserve without leaving money on the table. 
Scenario 4 – An Insurance Company is Delaying or Denying Your Claim
Compared to an insurance specialist, the ordinary individual is not likely to know the complex procedures involved in a personal injury claim. Thus, they are likely to deny a legitimate claim when they know you cannot do much about it. In some instances, they will offer only a fraction of the amount that your claim is worth—something an attorney can thoroughly contest.
Hiring a Personal Injury Lawyer
Now that you are familiar with the circumstances in which a personal injury lawyer is necessary, it's time to hire one. 
When seeking legal aid, most individuals pose concerns about fees and hourly charges. However, personal injury lawyers charge a contingency fee, entirely dependent on your case's outcome. How much you will have to settle depends on several factors. 
The percentage of the total amount your attorney recovers will dictate your contingency fee. Should you lose a case, you won't owe your attorney any fees. 
Conclusion
If you feel you need legal aid, trust that your personal injury lawyer is working towards the same goal you have in mind. 
At Harris Guidi Rosner, P.A., we employ only the most experienced litigators who can ease the burdens of bills, therapy, insurance adjusters, and stress. Our personal injury practice areas encompass premises liabilities, road accidents, wrongful deaths, and many more. Get a free consultation today to determine how we can serve you best.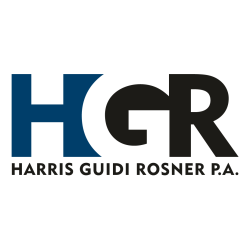 Latest posts by Harris Guidi Rosner
(see all)