Congratulations! You've either been approved for disability benefits by a Social Security Administration (SSA) judge or adjudicator and now you are wondering what happens next. The good news is, the hardest part is over, and the future is a bit brighter. 
First, you will slowly begin to receive letters from SSA that outline your monthly disability amount, what amount (if any) will be withheld from your monthly benefits to pay for Medicare, and what (if any) your total back due payments amounts to. If you had a lawyer help you throughout the process, you will also receive notice on their approved fee amount. 
Next, you will be eligible for Medicare after a 24-month qualifying period, and your Medicare card will be mailed to you about three months before you are eligible. 
The third – and perhaps most important – thing to consider after you have been approved for SSDI benefits is to complete a budget. Your income from SSDI will be considerably less than what you were able to earn while you were working, based on the work credits you accumulated during your working lifetime. Map out all of your necessary monthly expenses and compare them to the total income now coming into the house. It may be necessary to make some budget cuts, and a financial advisor may be able to help you manage your finances and plan for your future. 
If you are still in the process of trying to get your SSDI benefits, and you would like a lawyer to help you throughout the process, call us today at (904) 777-7777, or email us using our contact form.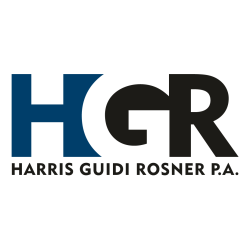 Latest posts by Harris Guidi Rosner
(see all)