Florida's Social Security Disability laws may be a complicated subject to handle on your own. If you need to file a claim without the help of a social disability lawyer, it is possible for you to do so. However, there are many reasons why hiring a Social Security disability lawyer may benefit you after your claim is denied. Here are the most common ways by which a Social Security disability lawyer can be of help to you.
When it comes to this complicated process, it is best to have an experienced lawyer at your side to guide you on what to do and how to handle certain situations that may come your way. Simply knowing that you have a knowledgeable resource to help you with the complex process will help put your mind at ease as you navigate the system.
1 – The Process Is Complex
Most processes within the Social Security Disability are extremely complex. Making the mistake of not hiring a lawyer after your claim is denied will be apparent once you realize you need help in the middle of the process. 
2 – You May Not Know The Qualifications
A lawyer will be able to help you determine under what variations of qualifications your claim falls under. Keep in mind that there are many different factors that affect these variations and that it can get extremely difficult and confusing for someone without experience in the system. A Social Security disability lawyer will be well-versed when it comes to these variations and situations and will be able to guide you accordingly. They can foresee possible road bumps that may cause problems in the long run, and they will be able to advise you of these. 
3 – Deal With Denials And Appeals
Denials are a normal part of Social Security Disability. However, the odds will be even less in your favor if you attempt to go into battle without the help of a lawyer after denial. 
4 – Personalized Assistance
A Social Security Disability lawyer is specifically trained to help you manage your case file in the best way possible. They have enough knowledge, skills, and experience to navigate the system with better chances of success. They will personalize the plan according to the information you provide them, and they will put you in the best possible light to increase your chances of getting approved.
Conclusion
Hiring the services of this specialized type of lawyer will do you good. If you need help filing a Social Security disability claim, make sure you work with a reputable lawyer to maximize your chances for approval.
Our team of lawyers in Jacksonville, FL will thoroughly assess the legal and emotional needs of your case. We will stand by you and represent you throughout your case. Contact our office today and let us help you with any of your legal needs.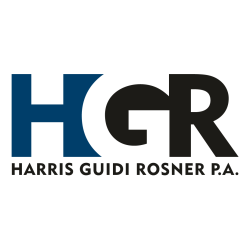 Latest posts by Harris Guidi Rosner
(see all)